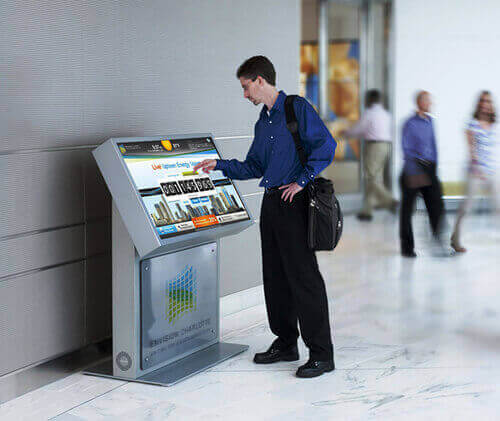 An Information Kiosk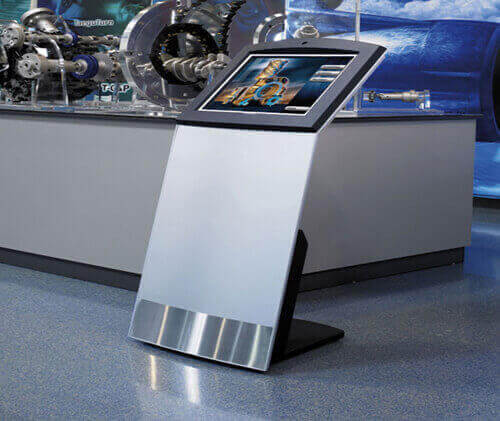 LCD Display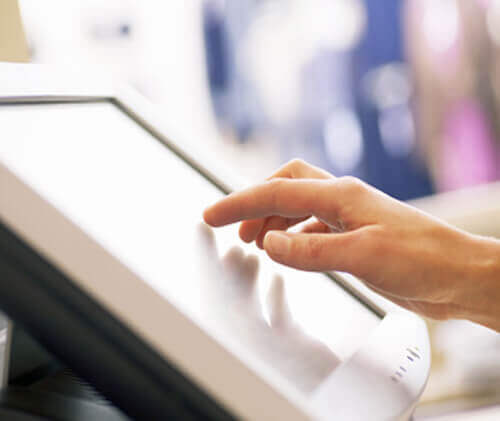 Touch Screen System
An Information Kiosk, A Touch Screen System
Touch Screen System, an Information Kiosk is user-friendly computerized device used for giving thorough information about the institution using audio-visual impact. Due to its one touch operation, even common man can navigate through the contents by just touching the screen and there is no need to worry about the complexities of using keyboard or mouse.
Touch screen system is the technological breakthrough incorporated into our daily lives. Citizens & students are approaching to your organization will have access to total information within seconds, just with the help of this touch screen.
Apart from the basic information related to the institution, other important information, various departments, their functionality, layout map and lots of important information can be displayed on the Touch Screen System.
Our Touch Screen Systems are very much useful for Computer illiterates coming from various rural areas to the organization; they can easily register Online without having any computer knowledge and take lots of other important information through the Touch Screen System.
LCD Display & Advertising Terminals
We believe that "Electronic Media" has become the most important aspect of modern publicity world. To this end, our team of qualified and experienced software professionals & system engineers are the most important asset for us. We proved
"EQL is a reliable and exceptionally capable IT partner." Benefit to the Advertiser
Opportunity to advertise at Public Places.
Organizational diversity.
Prominent location of Advertisement Display Systems, giving good Visibility.
Customized Designing on Touch Screen System Kiosk Box.
Usage of three sides of System's Box.
Advertisement on the Screen itself.
Advertising options available for you.
Class of viewers & day time coverage.